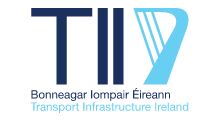 Transport Infrastructure Ireland has approved plans put forward by Donegal County Council to proceed to the design and preparation stage of the N15 Blackburn Bridge phase 11 road project.
Works are due to be completed next year with estimated to costs at €1/2 million.
Proposed improvements include; traffic calming measures, and the addition of school bus stops and street lighting along this stretch of the road.
A public meeting will be held in the Roadhouse Bar in Ballybofey at 8 o'clock tonight to discuss the details.
Jim Crowley, Chairperson of Cappry Residents Group, has welcomed this news ...