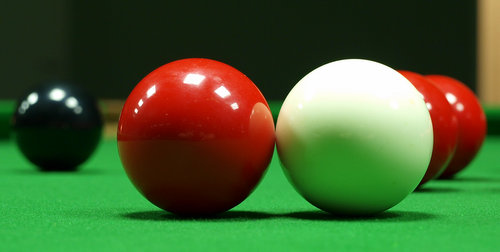 The North West Snooker league has been heating up over the past few weeks.
In weeks four and five, Aidan Devenney of North West Snooker Club was the only player to pick up three wins.
Sean McVeigh, Sean Devenney, Kipper Gibbons, Aman Goel, Shaun Bonner, Gavin Gallagher and Simon Cooke all had double wins.
With 11 games played Simon Cooke tops the standings with 29pts, one ahead of Sean Devenney (28pts) and two ahead of Aidan Devenney and Phelim McClafferty (27pts)
Full results below.
week four
Fixture 7 15-11-16
3 - Gareth Kirwin v Shaun Bonner – 0
3 - Sean McVeigh v Noel McMenamin - 0
3 - Shea Moore v Ricco Long – 1
3 - Aman Goel v Jack McGranaghan - 0
3 - Aidan Devenney v Roy Duffy – 0
3 - Sean Devenney v Simon Cooke – 1
1 - Phelim McClafferty v Johnny Connors - 3
3 - Kipper Gibbons v Steven Heaney- 0
Fixture 8 ........................
0 -Noel McMenamin v Shaun Bonner - 3
1 - Ricco Long v Gavin Gallagher – 3
1 - Jack McGranaghan v Sean McVeigh - 3
1 - Roy Duffy v Shea Moore – 3
3 - Simon Cooke v Aman Goel – 0
0 - Chris Dolan v Aidan Devenney – 3
1 - Johnny Connors v Sean Devenney - 3
3 - Steven Heaney v Paul Thomas - 1
3 - Kipper Gibbons v Phelim McClafferty - 1
week five
Fixture 9 22-11-16
3- Ronan Whyte v Ricco Long -1
3 - Shaun Bonner v Jack McGranaghan -2
3 - Gavin Gallagher v Roy Duffy – 0
0 -Sean McVeigh v Simon Cooke- 3
3 - Aman Goel v Johnny Connors - 1
3 -Aidan Devenney v Steven Heaney -0
3 - Ricco Long v Gareth Kirwin – 2
Standings after week five: