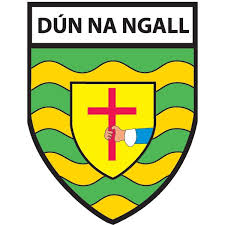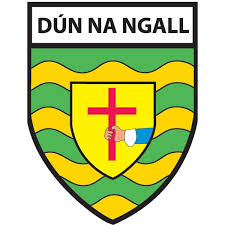 Nominations for the positions on the Donegal County Board have been confirmed.
The executive will be returned unopposed after nominations for positions closed ahead of next months convention..
Pat Conaghan will challenge Seamus Ó Domhnail for Central Council delegate and ten will go for the two Ulster Council delegate positions.
The convention takes place on Sunday 11th December.
Nominations, in accordance with Riall 3.10, 3.11, & 3.12 T.O. 2016,
Cathaoirleach (Chairman) Sean Dunnion
Leas Chathaoirleach ( Vice Chairman) Frankie Doherty
Runai (Secretary) Aideen Gillen
Rúnaí Cunta (Ass. Secretary) Declan Martin
Cisteoir (Treasurer) Cieran Kelly
Leas Chisteoir (Ass. Treasurer) Paddy Tinney
Oifigeach Caidrimh Phoiblí (P.R.O. ) Ed Byrne
Oifigeach Forbartha (Development Officer) David Mc Loone,
Oifigeach Gaeilge agus Cultúir Fergus Mac Aoidh
Oifigeach Oiliúna (Coaching Officer)
Mick Mc Grath, Pauric Harvey, Conor Mc Dermott,
Ionadaí ar Ard Chomhairle CLG (Central Council Representative)
Seamus Ó Domhnaill, Pat Conaghan,
Ionadaí ar Comhairle Uladh(2) (Ulster Council representatives)
P.J. Mc Gowan,Pat Walsh, Anthony Harkin, Liam Mc Elhinney, Mick Mc Grath, David Kelch, Brendan Kelly,Grace Boyle, Dennis Ellis
Teachtaí go Comhdháil Bhliantúil Chomhairle Uladh (Delegates to Ulster Convention) (3)
Edward Molloy, Brendan Kelly Pat Walsh, Mickey Mc Mahon,David Mc Loone,Seamus Ó Domhnaill, Ed Byrne,
Teachtaí go Comhdháil Bhliantúil C.L.G (Delegates to National Congress)(1)
Mick Mc Grath, Ed Byrne,Edward Molloy,Pat Conaghan