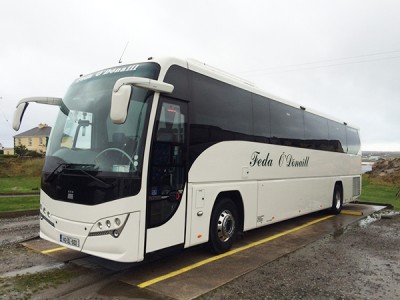 An emergency committee has been established in Ranafast following concerns that a road there is not being considered for gritting in frosty weather.
Yesterday it was claimed that two bus companies couldn't get coaches out of the village due to the weather conditions.
The committee is holding meeting later this week and all local representatives from the Glenties Electoral area have been urged to attend.
Brian O'Donnell of Feda O'Donnell's buses says they have been left with no other option.............