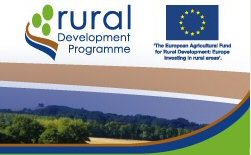 A Donegal Deputy has revealed that there has been a massive underspend of the Rural Development Programme.
Deputy Charlie McConalogue says this will result in tough times for farmers as it was revealed to him that only 52% of the budget has been allocated this year.
He has repeated his claims that within the budget, only 4% of GLAS payments have been made with TAMS and the Beef Genomics Scheme also behind in payment schedule.
The Fianna Fail Spokesperson on Agriculture says that this has been a very difficult year, financially for farmers...