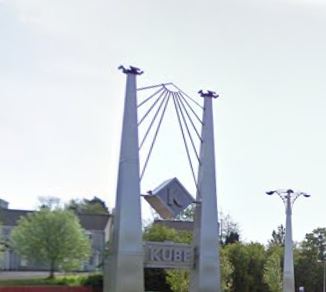 A Letterkenny developer who claims ownership of The Kube, a business premises on the Thorn Road, has given Donegal County Council a week to sign a new lease after taking possession of the building last Friday.
Mr Gildea, accompanied by a number of members of a group called "The Helping Hand Group" entered the building and had the locks changed, claiming legal ownership of it.
The building was taken into receivership along with a number of other properties in 2011, but Mr Gildea questions the validity of that process.
Donegal News journalist Harry Walsh was at the scene on Friday afternoon as events unfolded, and earlier today, he discussed the issue with Greg Hughes on the Shaun Doherty Show............