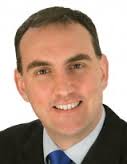 A Fianna Fail TD has criticised The Housing Minister for not considering the North West region in the latest Government Housing plan.
It's been claimed that the plan focuses solely on the major cities across the country, leaving the North West behind.
A new Savills report says rents will rise by 19 per cent in Dublin and 14 per cent outside the capital by the end of 2018.
Deputy Marc Mac Sharry believes Minister Coveneys plan does not go far enough and therefore will have detrimental consequences for this region............