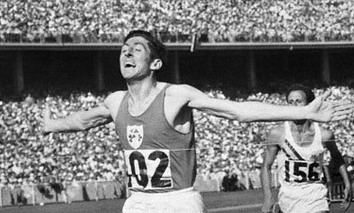 Olympic gold medallist Ronnie Delany has recalled the victory that made him a household name in Ireland some 60 years ago, just days before he arrives in to Letterkenny to be honoured by the town's athletics club on Friday, November 18.
Delany (81), from Wicklow, won gold at the Olympics in Melbourne, Australia, a win that was celebrated throughout Ireland.
He took first place in the 1,500 metres at Melbourne Cricket Ground on December 1, 1956, setting a new Olympic record in the process.
He recalled that famous victory on Sunday Sport in conversation with presenter Myles Gallagher…