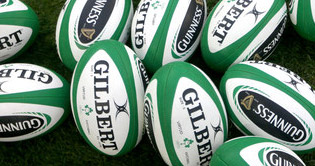 Ulster Rugby Championship, Division 3 result: Letterkenny 14 v 05 Virginia
Letterkenny had a strong win over Cavan's Virginia on Saturday.
At half-time, Letterkenny were comfortably in charge, with Virginia struggling to score.
It was Letterkenny 7 – 0 Virginia.
Virginia improved their performance significantly in the second half, but it wasn't enough to derail Letterkenny.
Highland Radio's rugby correspondent Alex McDonald provided this match report to Saturday Sport presenter Chris Ashmore…