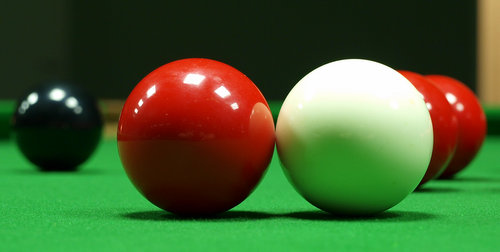 Action in the second week of the Northwest Premier Snooker League seen some great matches played and some brilliant victories.
The very first ton break of the competition was made when Johnny Connors had a 101 missing the brown against Chris Dolan on his way to a 3 -0 result.
Aidan Devenney, Sean Devenney Phelim McClafferty, Rocco Long and Steven Heaney all had two wins during week two.
Results from the second week of the league 1-11-16
Fixture 3
3 - Sean McVeigh v Aman Goel – 1 ...
0 - Gavin Gallagher v Aidan Devenney -3
1 - Shaun Bonner v Sean Devenney - 3
3 - Ronan Whyte v Paul Thomas - 0
0 - Noel McMenamin v Phelim McClafferty - 3
3 - Ricco Long v Kipper Gibbons -1
2 - Jack McGranaghan v Steven Heaney - 3
0- Roy Duffy v Johnny Connors - 3
3 - Simon Cooke v Chris Dolan -0
Fixture 4
3 - Aidan Devenney v Shea Moore – 0
3 - Sean Devenney v Sean McVeigh - 1
0- Paul Thomas v Gavin Gallagher – 3
3 -Phelim McClafferty v Shaun Bonner- 0
3 - Steven Heaney v Noel McMenamin - 2
0 - Johnny Connors v Ricco Long – 3
2 - Chris Dolan v Jack McGranaghan - 3