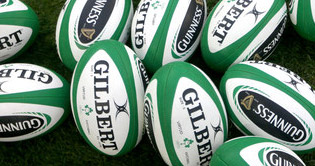 Ulster Rugby Championship Division 3 result: Strabane 31 v 10 Lurgan
Strabane scored first, but Lurgan responded strongly in a match that was closely fought in the opening exchanges.
They went into a 5 v 0 lead, but Lurgan were ahead at half-time with the help of a penalty.
The second half started with the home side trailing: Strabane 05 v 10 Lurgan.
Strabane soon got a penalty and led 12 v 10 and from that point there was no stopping them.
Highland Radio's rugby correspondent Alex McDonald delivered this match report on Saturday Sport…