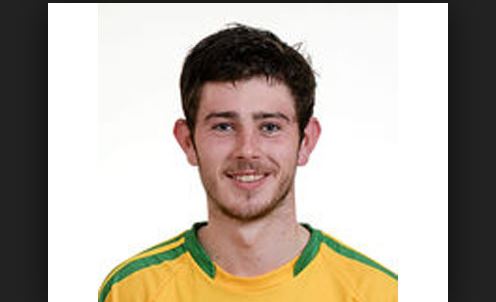 Ryan McHugh has been named on this year's Opel GAA/GPA All-Stars Football team.
He is the only Donegal player selected.
There are two Tyrone players named on the team, Mattie Donnelly and Peter Harte.
All Ireland Champions Dublin have six players while beaten All-Ireland finalists Mayo have four All-Stars.
Michael Quinlivan (Tipperary) and Paul Geaney (Kerry) complete the final list of winners.
McHugh like Dean Rock is joining an exclusive club – as other members of their family have also been winners.
Ryan's father Martin McHugh was an All-Star winner in 1988 and 1992 and his older brother Mark won an award in 2012.
Dean Rock is following in the footsteps of his iconic father Barney who won three All-Stars in a row in 1983, 1984 and 1985.
The 2016 All-Stars are:
Goalkeeper
1 David Clarke (Mayo)
Defenders
2 Brendan Harrison (Mayo)
3 Jonny Cooper (Dublin)
4 Philly McMahon (Dublin)
5 Lee Keegan (Mayo)
6 Colm Boyle (Mayo)
7 Ryan McHugh (Donegal)
Midfielders
8 Brian Fenton (Dublin)
9 Mattie Donnelly (Tyrone)
Forwards
10 Peter Harte (Tyrone)
11 Diarmuid Connolly (Dublin)
12 Ciaran Kilkenny (Dublin)
13 Dean Rock (Dublin)
14 Michael Quinlivan (Tipperary)
15 Paul Geaney (Kerry)