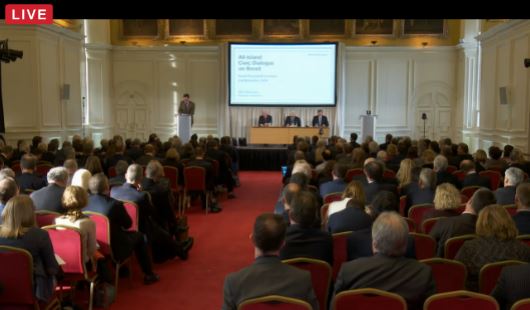 Around 300 representatives from North and South of the border are meeting this morning to discuss the impact of the UK's Brexit vote.
The forum was called by the Taoiseach - and will see figures from the worlds of politics, business and culture discuss their concerns about Britain's impending exit from the European Union.
A number of North West organisations, including the Chambers in Letterkenny and Derry are represented, but the two main unionist parties have declined to attend, branding it a talking shop.
Opening the forum, Enda Kenny said he would bring the points raised to the EU discussions which are to come...........
Fianna Fail leader Michael Martin said the people of this island have made their views clear........
The forum can be followed live on
www.merrionstreet.ie