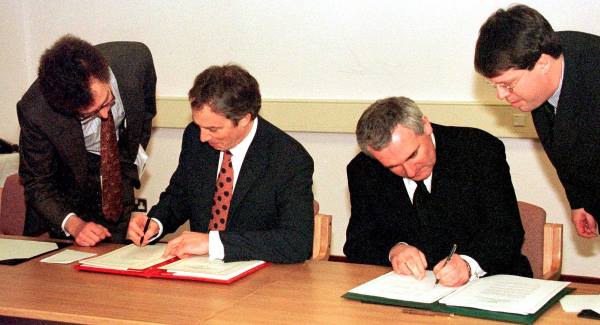 John Kerry says Northern Ireland's economy depends on fixing legacy issues leftover from the troubles.
The US Secretary of State claims peace in the North is vital for attracting investors in the aftermath of Brexit.
Critics of the UK's exit from the EU claim the move will destabilise the North's Peace Process.
But Mr Kerry who's in Ireland to collect the Tipperary Peace Prize says the Good Friday Agreement can still help...