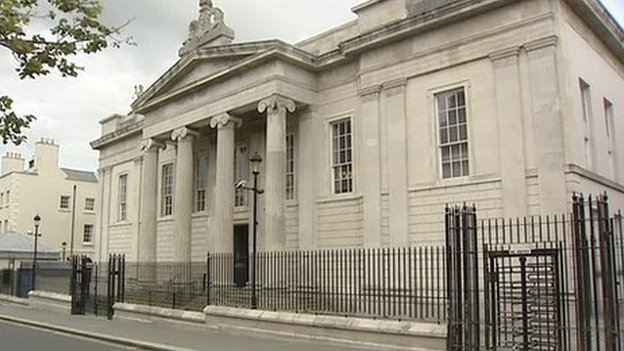 A Derry man who hijacked a car in the city and eventually crashed in Donegal has been jailed for three years at Derry Crown Court.
25 year old Kevin Doherty, whose address was given as c/o HMP Magilligan admitted hijacking and dangerous driving on July 5 2013.
The court heard that on that date a woman was walking to her car at around 10 p.m..
As she got into her car Doherty appeared at the driver's door and screamed at her to get out - he grabbed the woman and pulled her out of the vehicle
Doherty drove off in the vehicle stopping to pick up two females.
The car was seen going through a red light, speeding and driving on the wrong side of the road.
Police pursued the car across the Foyle Bridge as it headed towards Donegal and at times it was speeding at 100 mph.Police eventually abandoned the chase for safety reasons.
At approximately 10.25 p.m. the car crashed between Muff and Quigley's Point and Doherty was taken to Letterkenny Hospital before being detained by Gardai.
He was sentenced to 8 months in custody in the Republic and disqualified from driving for 10 years.
Doherty was arrested in the North three weeks after being released from prison.
Judge Philip Babington sentenced Doherty to three years in prison with half of that being spent in custody.
He was banned from driving for three years.