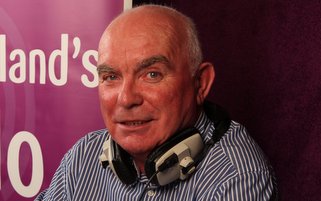 The GAA Programme, in association with Michael Murphy Sports and Leisure, is broadcast every Wednesday from 8.30pm – 9pm.
On this week's GAA Programme Donal Reid, a member of the 1992 All Ireland winning team is Tom Comack's special guest.
Donal discusses his new autobiography 'Confessions' of a Gaelic Footballer' which has just hit the book shelves this week.
In an interesting and revealing interview Donal reveals that the sacrifices made by his wife Maura and two daughters Donna and Roisin so that he could follow his dream was the inspiration for the autobiography.

'Confessions of a Gaelic Footballer' is on sale at outlets right around the county and from the offices of the Donegal Democrat, in Letterkenny and Donegal Town and from Donal himself. The proceeds from the book are going to Pieta House. Donal's telephone number is 086- 3311193.