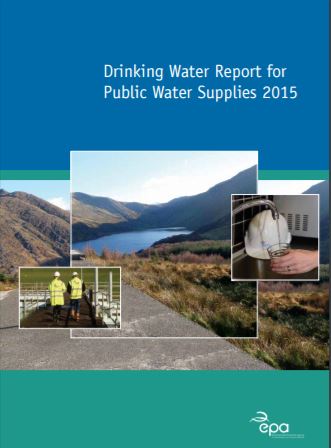 There were 11 water supplies in Donegal on the EPA's Remedial Action List at the end of last year, compared to 33 at the start of the year.
The figures are contained in the EPA's report on Drinking Water Quality in 2015.
There's a particular focus in the report on THMs, disinfection by-products that can form where the organic matter in the raw water reacts with chlorine.
Donegal had 11 supplies on the list for THM exceedances in 2015, second only to Kerry.
Of those, an Irish Water remedial programme is being implemented at the Owenteskna / Kilcar scheme, while enforcement action is being considered regarding supplies in Cashelard, Gortahork, Falcarragh, Fintown, Greencastle, Narin Portnoo and Rathmullan.
Of those, one is due to be completed by the end of this year, another two by the end of next year and the remaining eight by the end of 2018.
Donegal County Council was prosecuted by the EPA for THM excedences in the Letterkenny supply earlier this year.
There was just one restriction imposed on water supplies in Donegal during 2015, affecting the Bundoran Urban supply. The six day restriction followed the flooding of the treatment plant during Storm Desmond.