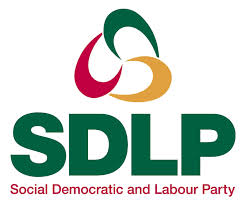 Colum Eastwood has become the first leader of the nationalist SDLP to address the Ulster Unionist Party conference.
He's called for greater co operation between the parties, in an address at the gathering in Belfast.
Both parties have withdrawn from the power-sharing executive - and are the leading opposition forces in the northern Assembly.
In his speech, Colum Eastwood said they must oppose the policies of Sinn Fein and the DUP: