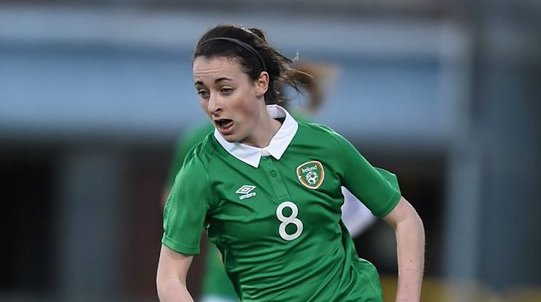 Ireland ladies' midfielder Roma McLaughlin believes the under-19s can achieve their target of topping their qualifying group tomorrow.
They take on Italy in Skopje, FYR Macedonia.
Roma, from Greencastle, said: "The objective when we came out here was nine points, so we know that we have to beat Italy to complete that. We are pushing to top the group.
"If we top the group, we have a better chance of avoiding the bigger teams in the Elite Round, but we also want to show the rest of Europe that we are a good side and that we are in the mix for the finals."
She added: "I think the two games that we've played, against Macedonia and Wales, have showed that we have goalscorers throughout the team and that's a big asset for us to have.
"When we played in the Under 17 finals in Iceland we struggled to get shots on target, but we've now addressed that.
"The likes of Alex [Kavanagh] and Leanne [Kiernan] have added to that.
"This is probably the closest squad that I have been involved with and it definitely helps that we all get on together off the pitch. We just have to keep it going now and get the win against Italy."