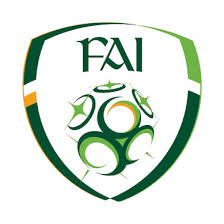 Finn Harps Marc Walsh and Bonagee United's Connor Reilly have been selected on the Republic of Ireland squad for the forthcoming Victory Shield tournament in Edinburgh.
The Irish will go into the tournament looking to make their mark against neighbouring opponents Scotland, Wales and Northern Ireland.
Republic Manager Paul Osam had experience of this tournament in Newport last year when his side drew with the Scots and Northern Ireland and were narrowly beaten by the hosts Wales.
"Last year I wasn't long into the position as U16s Head Coach before the tournament arrived it so it was a bit rushed in preparation but this year had we've had a lot more time to assess players and have had development squads in the Mayo Cup and Galway Cup so we've seen a lot more players," said Osam.
"We have also had friendly games against St Patrick's Athletic and Bohemians U17s so I've a good idea of the strength of players in the group".
"In this tournament we can bring 22 players so that gives us the opportunity to look at more players in the games. It's really not until you play international teams that you can really see which players can play in international football".
"The objective for the season is that we want to have them prepared for the UEFA Development Tournament in May so they can be ready to be handed over to Colin O'Brien and the U17s the following season".
REPUBLIC OF IRELAND:-
Kian Clarke (St Kevin's Boys)
Harry Clarke (Cherry Orchard)
Max Murphy (St Joseph's Boys)
Kevin O'Reilly (Cherry Orchard)
Nathan Collins (Cherry Orchard)
Kameron Ledwidge (St Kevin's Boys)
Jason Knight (Cabinteely)
Marc Walsh (Finn Harps)
Barry Coffey (Nenagh AFC)
Adam Idah (College Corinthians)
Sean Brennan (Belvedere)
Callum Thompson (St Joseph's Boys)
Connor O'Reilly (Bonagee United)
Oisin McEntee (Malahide United)
Mark McGuinness (Arsenal)
Adam O'Reilly (Ringmahon Rangers)
Tyreik Wright (Lakewood AFC)
Ryan Cassidy (St Kevin's Boys)
Ray O'Sullivan (St Kevin's Boys)
Luca Connell (Bolton Wanderers)
Ciaran Brennan (East End United)
Sean Mahon (Cherry Orchard)
FIXTURES:-
Victory Shield U16 Tournament
Sunday, October 30
Scotland v Northern Ireland, Oriam, Edinburgh (2pm)
Wales v Republic of Ireland, Oriam, Edinburgh (5pm)
Tuesday, November 1
Republic of Ireland v Northern Ireland, Oriam, Edinburgh (1pm)
Scotland v Wales, Oriam, Edinburgh (4pm)
Friday, November 4
Northern Ireland v Wales, Oriam, Edinburgh (12.30pm)
Scotland v Republic of Ireland, Oriam, Edinburgh (3.30pm)