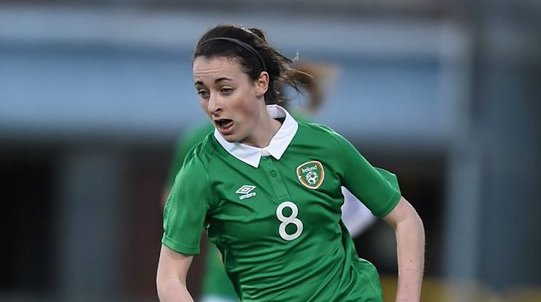 Inishowen's Roma Mc Laughlin featured for the Republic of Ireland u19's on Thursday as they booked their place in the Elite Round of qualifying for the UEFA European Championships.
Two goals from Leanne Kiernan and a superb team performance saw the Republic record a 2-0 victory over Wales.
McLaughlin was strong in midfield throughout, controlling the tempo of the game.
In what was their second Group 2 game, Dave Connell's team ensured that they retained top spot.
The win - which came on the back of the 10-0 defeat of FYR Macedonia - was enough for them to confirm their place in the next round before even taking on Italy in their final Qualifying Round game on Sunday.
"I'm delighted for the players because they have deserved the two victories. Now we want to finish what we came here to do and top the group," said head coach Connell.
"It's important that we keep the continuity going and the belief that we can beat the bigger teams. Italy are next and they will be another challenge for us, but there is no reason why we cannot overcome them too.
"To qualify for the Elite Round is important for the development of our players because they get to play against best teams. We started this campaign with a task of winning six games; we are two down now with two wins so we are going well."