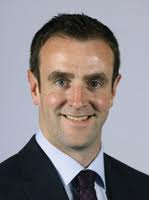 Foyle MLA Mark H Durkan says recent figures prove that mental health services in Northern Ireland have been criminally underfunded.
Mr Durkan, the SDLP's Health Spokesperson told the assembly this week that although mental health issues account for around 25% of healthcare cases, mental health services receive only 5.5% of the healthcare budget.
Health Minister Michelle O'Neill has accepted that figure is broadly accurate, and says more funding for the service is needed.
Mr Durkan says more and more, the message is being put out that people should seek help with mental health problems but mental health services are not being resourced to tackle the massive need.