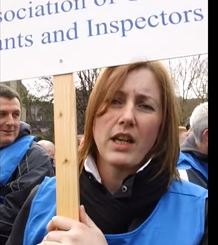 Garda sergeants and inspectors have started a work-to-rule, for the first time ever.
It's part of an historic campaign of industrial action over pay and conditions which includes 4 strike days next month.
Thousands of middle ranking officers won't use the PULSE computer system until 7pm this evening.
It was agreed yesterday that custody sergeants would still be able to access PULSE during the industrial action to manage prisoners.
Their association the AGSI is resuming talks with Department of Justice officials today to try to hammer out a deal.