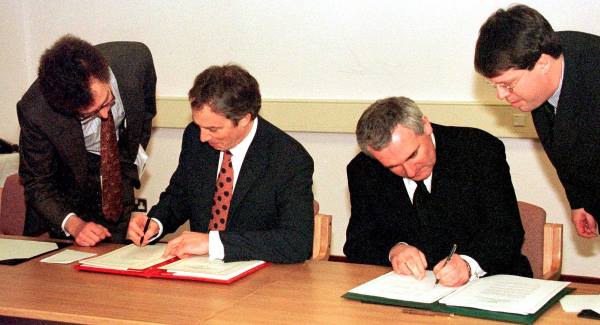 Former taoiseach Bertie Ahern has dismissed a suggestion that Ireland could provide border control for the UK after Brexit.
The idea's been mooted as part of a scenario to avoid imposing a 'hard' border between the republic and Northern Ireland.
He's due to speak at the annual Northern Ireland economic conference in Derry's City Hotel tomorrow.
Bertie Ahern says we'd have no right to interrogate people on their plans after they pass through an airport or ferry terminal here...............