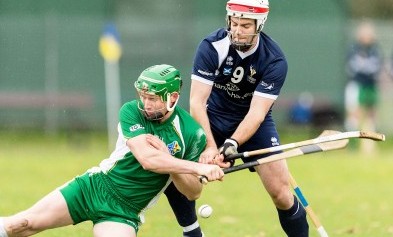 Donegal's Danny Cullen is the only player from the north west named on the Ireland team to play in this weekend's Hurling/Shinty International.
The Setanta clubman is also the sole Ulster representative on the senior panel.
The 2016 series involving Ireland and Scotland will take place on Saturday next, 22 October at 2.00pm in Bught Park in Inverness, along with the U21 game.
The Irish Hurling/Shinty senior team will be managed this year by Jeffrey Lynskey, Galway and Gregory O' Kane, Antrim. The U21 team is managed by Conor Phelan, Kilkenny and Willie Maher, Tipperary.
The Irish panels for the upcoming tests are as follows;
U21 Team
1. Enda Rowland, Laois
2. Keith Carmody, Kerry (Captain)
3. James Doyle, Carlow
4. Tom Fox, Tipperary
5. Jack Goulding, Kerry
6. Barry Heffernan, Tipperary
7. Oisin Kelly, Offaly
8. Philip Lucid, Kerry
9. Ryan McCambridge, Antrim
10. Conor McDonald, Wexford
11. Sean Quigley, Meath
12. David Reilly, Meath
13. Corey Scahill, Mayo
14. Daniel Staunton, Wicklow
15. Conor Shaw, Westmeath
16. Jack Sheridan, Kildare
17. Gerard Walsh, Antrim
18. Sean Whelan- Carlow
Senior Team
1. Eoin Reilly, Laois (Captain)
2. Micky Boyle, Kerry
3. Michael Breen, Tipperary
4. Mickey Burke, Meath
-2-
5. Danny Cullen, Donegal
6. Paul Divilly, Kildare
7. Shane Dooley, Offaly
8. Cha Dwyer, Laois
9. Cathal Freeman, Mayo
10. Gerry Keegan, Kildare
11. Damien Healy, Meath
12. Pat Kelly, Kerry
13. John McGrath, Tipperary
14. Noel McGrath, Tipperary
15. Karl Murray, Longford
16. Brian Murphy, Kerry
17. Shane Nolan, Kerry
18. James Toher, Meath