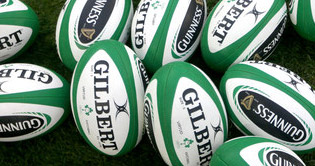 Ulster lost today in the Rugby Champions' Cup against Bordeaux on a score of 28 to 13.
But it was the shock death of Munster coach Anthony Foley that dominated the thoughts of Highland Radio's Alex McDonald in his weekly rugby review on Sunday Sport.
He also discussed the weekend's matches.
Alex described dad-of-two Anthony Foley as "Mr Munster" and revealed his sadness at his tragic passing.
He was speaking with Sunday Sport presenter Chris Ashmore…