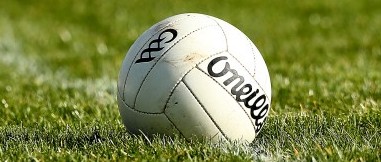 Donegal Senior Football Championship relegation playoff result: Glenfin 1-11 (14) v 2-08 (14) Killybegs
 Fans of Glenfin and Killybegs will have to wait to find out who will be playing senior football again next season.
 Whichever team lost today knew that it meant they will now go down to intermediate football next year and both sides showed they wanted to avoid the drop.
Glenfin's got a goal thanks to Gerard Ward but Killybegs' Eoghan Ban Gallagher also scored in the opening half.
 At half-time, it was Glenfin 1-03 v 1-05 Killybegs.
Killybegs went ahead with a bright start to the second half, Evan Broderick scoring a goal to extend their lead.
They led by two points at the break but his goal within two minutes of the restart put Killybegs five in front.
Glenfin quickly pegged them back to make it a two-point game: Glenfin 1-07 v 2-06 Killybegs.
The game was level at Glenfin 1-11 v 2-08 Killybegs as it entered two minutes of injury time and that's how it finished, meaning there will be a replay.