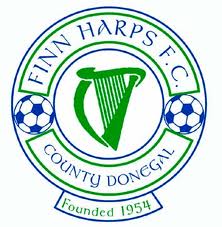 Members of the general public are being asked for their input into the future direction to be taken by Finn Harps.
This coming Monday, October 17th, in the Villa Rose Hotel, Ballybofey, a special meeting will be held from 6.30pm until 8.30pm.
The consultants appointed by the FAI to develop a strategy for the years ahead would like to hear the public's views on the strategy to develop Finn Harps in the future.
Topics to be covered will include:
How do Harps become more professional ?
Should Harps become a full time professional team ?
How do Harps develop and retain the better players in the county?
How do Harps develop stronger community links ?
How do Harps develop a integrated policy with other stakeholders for the club going forward ?
A club spokesman said this is a unique opportunity for the public so have their views heard on Finn Harps' future.