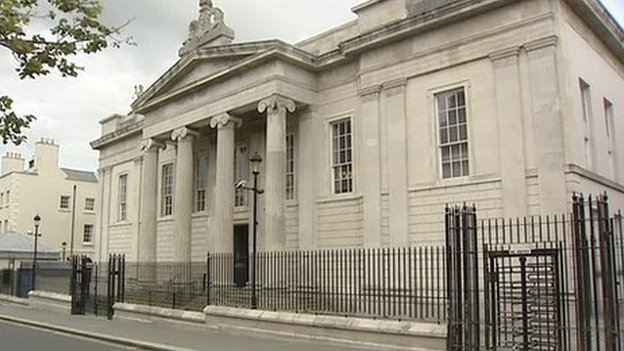 A Donegal man who admitted indecently assaulting three girls over 40 years ago has been warned he will be jailed.
John Callaghan, of Drung, Quigley's Point pleaded guilty to 14 charges of indecent assault between January 1972 and January 1982.
Derry Crown Court heard first victim was eight-years-old when the abuse began. Callaghan sat her on his knee, put his arms around her and rubbed her chest.
The second victim was 11 when she was abused by the defendant in a similar way.
Callaghan indecently assaulted the third girl when she was six-years-old.
The 71-year-old abused each girl on more than one occasion in the homes of family members and friends.
Callaghan was interviewed by police in March 2015 and denied the allegations.
He claimed he did not have much interaction with the girls and 'never interfered with anyone'.
Following his guilty pleas, the pensioner told a psychologist he 'did not think he was doing any harm' to the victims.
A
defence barrister told the court this was Callaghan's view at the time of the offences, but he now realises it was wrong.
Judge Philip Babington adjourned sentencing - he said this was 'appalling behaviour' which 'has to be met with immediate sentences of imprisonment'.