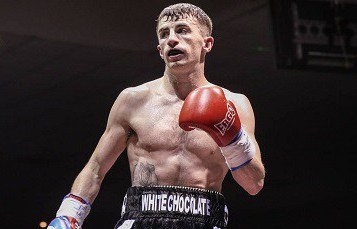 North-west boxer Tyrone McCullagh won his latest fight on Saturday night and told Sunday Sport he went through the six rounds without a punch being landed on him.
The super bantam moved up to six rounds for the first time to face experienced Nicaraguan Edwin Tellez at the Europa Hotel.
Tyrone (26) knocked his opponent to the floor in the first round and finally claimed victory with a fourth round stoppage win.
Another local middleweight boxer, Connor Coyle (26), who is a former Commonwealth Games bronze medallist, had a stunning pro-debut in Florida this weekend.
Connor, from Derry, beat Euris Silverio with a first round knockout after just 1:17 seconds.
He tweeted: "It's a great start for my career, thanks for the support."
Tyrone McCullagh, also from Derry, spoke on Sunday Sport to presenter Myles Gallagher…