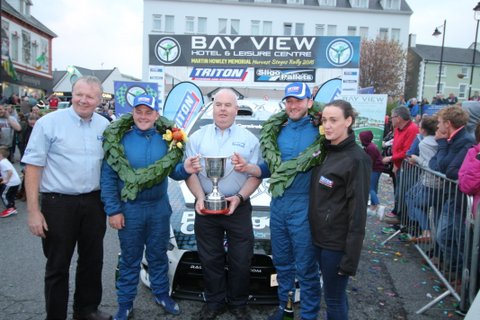 One hundred and one cars and crews finished the 2016 Martin Howley Memorial Donegal Harvest Stages which was based in Killybegs on Saturday.
Among the top ten finishers were Cavan's Gary Kieran and Donegal's Ryan Moore,who were the two wheel winners in fourth overall, finishing ahead of Damien Gallagher and Mac Walsh.
Clady's Aidan Wray and Kieran McGrath won class 4 and also won back to back National titles.
Oisin Kelly got reaction from all three crews at the finish ramp...