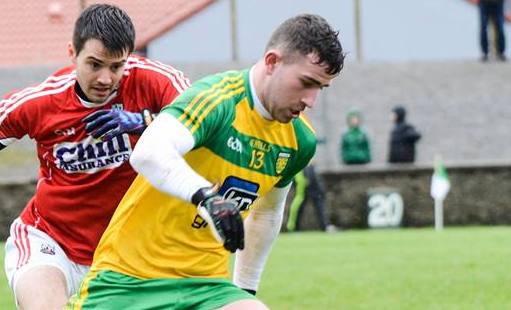 All Ireland Football Champions Dublin and beaten finalists Mayo lead the way with 11 nominations each for this years GAA/GPA All-Stars.
The two counties secured almost half the 45 nominations, which were announced this morning.
Donegal have three with Ryan McHugh, Paddy McGrath and Patrick McBrearty named.
Ulster Champions Tyrone's have six, with Cathal McCarron, Mattie Donnelly , Colm Cavanagh, Peter Harte, Sean Cavanagh and Niall Sludden also nominated.
Tipperary have five while beaten semi-finalists Kerry just received four nominations.
Only two other counties received nominations: Galway picked up four, while Clare received one.
The three players shortlisted for Footballer of the Year are: Dublin duo Brian Fenton and Ciaran Kilkenny and Mayo's Lee Keegan.
Mayo's Diarmuid O'Connor and Josh Keane and JImmy Feehan of Tipperary were nominated for Young Player of the Year.
All will be revealed at the All-Star banquet on the 4th of November.
Goalkeepers
1. Evan Comerford (Tipperary)
2. Stephen Cluxton (Dublin)
3. David Clarke (Mayo)
Defenders
1. Jonny Cooper (Dublin)
2. Brendan Harrison (Mayo)
3. Keith Higgins (Mayo)
4. Cian O'Sullivan (Dublin)
5. Lee Keegan (Mayo)
6. Colm Boyle (Mayo)
7. Philly McMahon (Dublin)
8. Ryan McHugh (Donegal)
9. Cathal McCarron (Tyrone)
10. John Small (Dublin)
11. Patrick Durcan (Mayo)
12. Shane Enright (Kerry)
13. Declan Kyne (Galway)
14. James McCarthy (Dublin)
15. Kevin McLoughlin (Mayo)
16. Paddy McGrath (Donegal)
17. Robbie Kiely (Tipperary)
18. Killian Young (Kerry)
Midfielders
1. Brian Fenton (Dublin)
2. Peter Acheson (Tipperary)
3. Matthew Donnelly (Tyrone)
4. Gary Brennan (Clare)
5. Paul Conroy (Galway)
6. Colm Cavanagh (Tyrone)
Forwards
1. Ciarán Kilkenny (Dublin)
2. Diarmuid Connolly (Dublin)
3. Dean Rock (Dublin)
4. Kevin McManamon (Dublin)
5. Paul Geaney (Kerry)
6. Michael Quinlivan (Tipperary)
7. Andy Moran (Mayo)
8. Conor Sweeney (Tipperary)
9. Aidan O'Shea (Mayo)
10. Paul Murphy (Kerry)
11. Cillian O'Connor (Mayo)
12. Damien Comer (Galway)
13. Diarmuid O'Connor (Mayo)
14. Peter Harte (Tyrone)
15. Danny Cummins (Galway)
16. Patrick McBrearty (Donegal)
17. Seán Cavanagh (Tyrone)
18. Niall Sludden (Tyrone)
Player of the Year Nominees
1. Brian Fenton (Dublin) 2. Lee Keegan (Mayo) 3. Ciarán Kilkenny (Dublin)
Young Player of the Year Nominees
1. Diarmuid O'Connor (Mayo) 2. Josh Keane (Tipperary) 3. Jimmy Feehan (Tipperary)