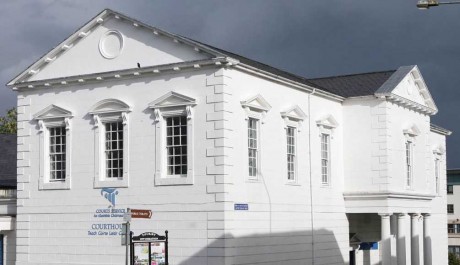 A man has been remanded in custody in connection with a fire in an underground car park in Letterkenny yesterday.
Paul McGinley from Gortahork has been charged with a number of offences.
McGinley (30) from Glen Hola appeared before a special sitting of Letterkenny District Court this morning.
He is one of two men who were arrested in relation to the incident yesterday evening.
9 cars were destroyed during the incident as well as significant damage caused to a clothing store and bakery.
McGinley has been charged on ten different charges including one of burglary and nine of criminal damage.
It's understood that the other man arrested in connection with the incident is currently in Letterkenny University Hospital.
Inspector Goretti Sheridan told the court she was objecting to bail because of the seriousness of the charges.
She also said more serious charges were to follow
McGinley was remanded in custody and will appear before Monday's sitting of Letterkenny District Court.