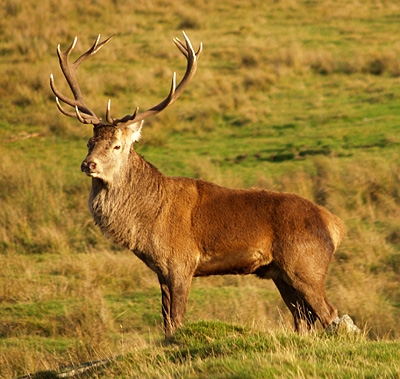 Donegal County Council is warning motorists of the risk of collisions with deer, as the mornings and evenings get darker.
Autumn is the rutting season and this is a dangerous period for motorists, where the number of deer and car collisions is increasing.
Car accidents involving deer peak at this time of year and with it getting darker earlier, the peak commuting time coincides with deer coming out to feed on grass verges near roadsides.
Motorists are urged to drive within the speed limit so as to avoid colliding with deer.
As days get shorter in the autumn, busy traffic times coincide with dawn and the early part of the evening, when deer are most active and hardest to spot.
In wooded areas in particular, there may be very little warning before one or several deer appear on the road in front of oncoming vehicles.
Even at low speed they can cause considerable damage to a vehicle and potentially cause life-threatening injuries to the driver and their passengers.
Drivers should reduce speed where they see a warning sign and stay alert and should a motorist collide with a deer they are advised to report it to the Gardaí, as it may be fatally injured and suffering.