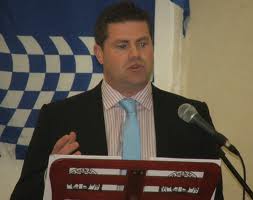 Donegal County Council has slashed the contribution levy for people building homes and has added a levy for those developing windfarms.
The measures were adopted this week, and will see those building a home paying a levy of as low as 1,500 euro, which is half of the previous rate.
The move will leave the council with a shortfall which will be made up in part by a levy on windfarm developments based on the amount of power they produce.
Councillor Seamus O'Domhnaill says the changes make sense.................