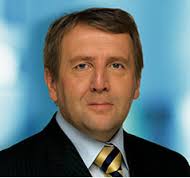 The Agriculture Minister has been visiting Donegal today for the official opening of the newly redeveloped United Fish Industries Processing Plant Killybegs.
It's understood Minister Creed will also be meeting several agricultural groups to discuss a wide range of topics affecting Donegal farmers.
These include the recent affects on lands by the adverse weather conditions, changes to GLAS payments for the Hill and Commonage farmers.
Speaking to Highland Radio News, Minister Creed says round table talks are taking place next month in a bid to tease out those issues further on a national level: