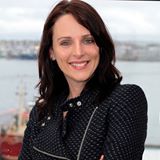 A Donegal County Councillor is calling on the Council to clamp down on dog owners who are not controlling their dogs properly.
The issue is said to be particularly prevalent on beaches across Donegal.
Cllr Kennedy says while dogs not on their leads is an issue, dog fouling still remains an on-going problem in the county.
She says although it is a difficult one to address, there are a number of ways to tackle the issue: