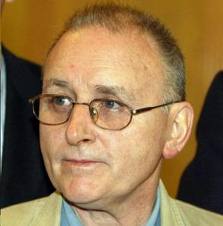 Denis Donaldson's family has spoken out saying that they do not believe the claims put forward in a BBC Spotlight programme that the Provisional IRA killed him, or that his death was sanctioned by Sinn Fein president Gerry Adams.
Yesterday, a lawyer for the Donaldson family, met with the Garda Deputy Assistant Commissioner and two other senior police officers in Belfast.
Earlier this week a BBC Spotlight programme spoke to a man known as 'Martin' who claims to be a former IRA member and an agent for RUC Special Branch.
He claimed that Sinn Fein president Gerry Adams had sanctioned the death of Denis Donaldson in 2006.
Donaldson was shot dead near his home in Glenties after it was revealed he was a British informer.
The Donaldson family's lawyer spoke yesterday and said that the claims put forward are absolute nonsense and they did not marry in any way with the lines of inquiry that has been progressed by the Gardai or by the Police ombudsman.