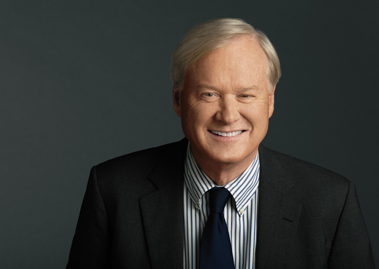 The Annual Tip O'Neill Diaspora Award ceremony is taking place tonight with this years recipient American political commentator Chris Matthews.
The Tip O'Neill Irish Diaspora Award was initiated in 2012 on the centenary of the birth of the former US Speaker, whose maternal grandparents hailed from Donegal.
With the US Presidential campaign underway, well known political commentator Chris Matthews is taking time out to visit to Donegal where he is to receive this year's Tip O'Neill Irish Diaspora Award.
Chris Matthews will be the guest of honour at the Gala Ceremony which will be held tonight in the Inishowen Gateway Hotel in Buncrana and will be attended by a number of dignitaries including the Minister for the Diaspora Joe McHugh.
The previous recipients of the Award include Niall O'Dowd, an Irish New York based journalist and publisher and Senator Therese Murray, former President of the Massachusetts Senate.
Other events to be held over the weekend include the Tip O'Neill Irish Diaspora Award Lecture by Prof Paul Arthur at the Sliabh Sneacht Centre in Drumfries tomorrow and the presentation of the Tip O'Neill Irish Diaspora Award Schools Competition which takes place later today.