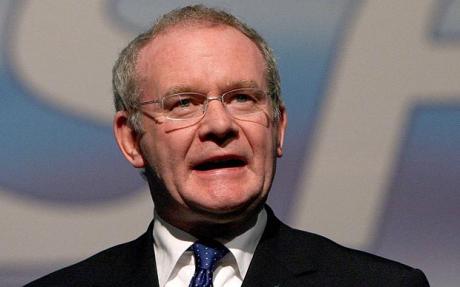 The North's Deputy First Minister Martin McGuinness says Sinn Fein's President Gerry Adams had absolutely nothing to do with the murder of Denis Donaldson.
Mr Donaldson, who was an IRA informer, was shot dead near Glenties in April 2006.
A BBC Spotlight programme claims Mr Adams had ordered his killing.
But Martin McGuinness, says the allegations were made by those who 'are still at war':