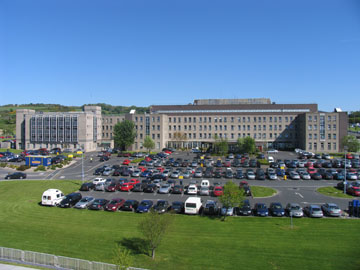 Saolta University Health Care Group has issued a statement welcomed the latest HIQA Infection Control report which was published yesterday.
An unannounced inspection was carried out at the hospital last June.
The areas assessed were Medical 3 Ward, the Renal Dialysis Unit and the Orthopaedic Ward and Medical 2 Ward were revisited.
In a statement, General Manager of Letterkenny University Hospital Sean Murphy said management recognise the important and valuable role of HIQA in promoting safety and quality in the healthcare services.
He said that the report highlights the significant work that has been undertaken at LUH to improve and enhance the standards of environmental, equipment, and hand hygiene within the hospital and thereby reduce the risk of healthcare associated infections.
Over the course of the last year, the hospital has addressed issues raised previously in relation to injection practices and multi-dose vials are now designated as single patient use across the hospital.
In relation to hand hygiene practice HIQA noted that LUH has exceeded the HSE's national target of 90% since October/November 2014.
The HIQA report notes that overall the standard of hygiene has significantly improved since the last inspection which was carried out in 2015.
Concluding, Mr. Murphy said they are committed as a hospital team to protect the safety and welfare of patients.