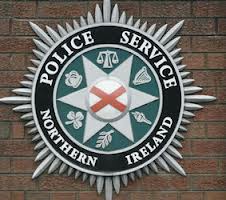 Police are appealing for information following two incidents of fraud that occurred in the Strabane area.
It's understood the incidents took place within the last week but details are only emerging now.
It has been reported that two businesses received payment over the phone by a man using a credit card which turned out to have been stolen.
The items, which had been fraudulently purchased, were then picked up by two men in a white van.
Police say the white van was in the Dock Street area of Strabane at about 10.30am on Saturday 9 September.
It was towing an 8ft by 4ft galvanised trailer and had two spotlights on the front of the grille.
One of the men in the van is described as being aged in his 40s, of stocky build, with blonde hair and was wearing a blue t-shirt.
Anyone who knows anything about these incidents, or who knows anything about the white van, is asked to contact Strabane Police Station on the non-emergency number 101.