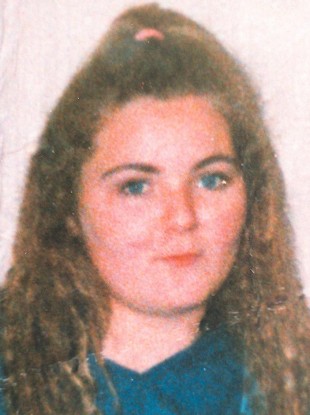 A fresh search is underway in near Castlederg in Tyrone for the remains of Arlene Arkinson, who has been missing for 22 years.
It's understood that the PSNI have called in a specialist team to help examine a site which is approximately one mile from Castlederg.
The area is close to a road the 15-year-old travelled in 1994.
A farmer alerted police following the discovery of disturbed earth and stones on land in a remote area.
At this stage there is no evidence to link the site to Ms Arkinson.
Detective Chief Superintendent Raymond Murray, head of Serious Crime Branch, said: "The family of Arlene Arkinson have been advised of this development purely as a precautionary measure.
Ms Arkinson left from her home in Castlederg to go to a disco over the border in Bundoran and was never seen again.
She was in the company of a middle-aged man, Robert Howard, who would later be jailed for the rape and murder of a teenager in London.
He was bought back to Northern Ireland in 2005 and tried for Ms Arkinson's murder.
At the time, the jury in Belfast was not told of his history of sexual violence and he was acquitted.
He died in jail last year of natural causes.
Despite several searches, Ms Arkinson's body has never been found.