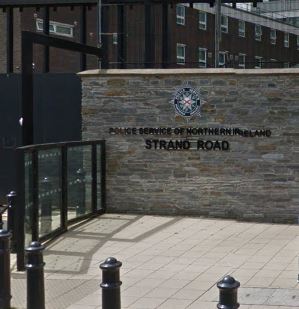 At around 4:45am this morning an articulated lorry was being unloaded in Ferryquay Street when it began to move and continued to travel down Linenhall and Newmarket Street before crashing into the wall of Foyleside Shopping Centre on the Orchard Street side.
Damage was caused to a parked car and significant damage was also caused to a number of street signs and bollards.
Police are asking anyone who has any information on the incident to contact them on the non-emergency number for Northern Ireland 101 in order to determine the circumstances of the incident.
The PSNI added that they are particularly keen to speak with three young males who were seen in the Ferryquay Street area at the time of the incident.
Newmarket Street and Orchard Street remain closed this evening.