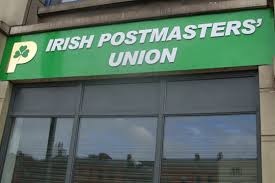 Postmasters are holding an emergency meeting in Dublin tomorrow to discuss what action is necessary to secure the future of the Post Office Network.
The Irish Postmasters' Union says it's frustrated that there is no apparent commitment by the Government to use the Post Office Network.
Promises to deliver Government Services such as Motor Tax have not progressed, and the row over Department of Social Protection cheque payments remains unresolved.
IPU Executive member and Donegal spokesperson Breid Gallagher says the Union has been involved in the Bobby Kerr Chaired Post Office Network Renewal Working Group, but they need to see progress.