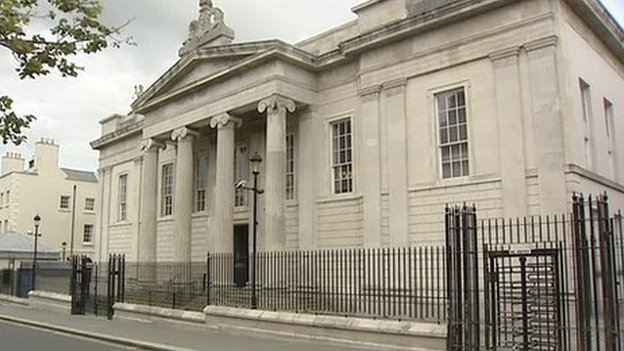 A 17 year old man is due in court in Derry charged with robbery, possession of an offensive weapon with intent, possession of a class A controlled drug and possession of a class A controlled drug with intent to supply.
The charges relate to a robbery at a commercial premises in the city on Sunday last.
He's the third person to be charged in connection with the incident - a 21 year old man appeared before Derry Magistrates Court on Wednesday, while another 17 year old man was in court on Tuesday.
At Tuesday's hearing, a police officer told the court they believed a silver car was used in the Spencer Road robbery which may have been used in an earlier robbery at Bradley's Filling Station near Fahan in Donegal.
The court was told police had received reports of a silver car involved in a collision whie driving dangerously near Craigavon Bridge, and CCTV footage reviewed by police had traced the movement of the car which had come oveer the border from Donegal.