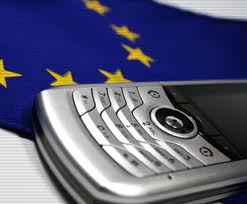 The abolition of mobile phone roaming charges within the EU will commence on June 15th 2017.
The date of the abolition has been confirmed by EU Commission Vice-President Andrus Ansip who has responsibility for the digital market.
Vice-President Ansip is in Dublin today for talks with the Taoiseach and technology company leaders.
However, Independent MEP Marian Harkin says the Commission has indicated it will allow telephone network operators to charge and limit call or data volumes if customers roam for over 90 days per year.
This, she says, could impact on people in border areas who find themselves roaming on a daily basis.
She says allowing for a so called 'fair use' clause is contrary to the spirit of what's been agreed, and must be reversed.