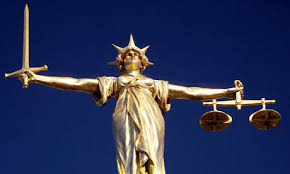 A 19-year-old Derry man has been sentenced for the sexual assault of a five-year-old child.
The man who cannot be named to protect the identity of the victim admitted the offence which occurred on March 25th last year.
The court heard that the assault took place when the man and the child were playing a game.
The man told the girl she could not continue playing unless she allowed him to touch her which she did.
Later the child was 'agitated' and told her parents what had happened.
Initially when interviewed the man denied the offences and made no response to questions from police officers.
However some months later he admitted what he had done Judge Philip Babington said 'quite clearly expressed remorse for what he had done.'
The judge said the victim impact report written by the child's parents was 'considered and fair.'
The court heard that the defendant was assessed as having a low IQ but that he did understand that what he did was wrong.
The judge said that he was giving the defendant credit for his guilty plea which had spared the necessity of the child having to give evidence.
He sentenced the man to 18 months in custody, ordered him to sign the sex offenders register for five years and imposed a sexual offences protection order banning him from entering certain areas of Derry, and having any contact with the injured party.
He is also banned from being within 50 metres of any school or play area where children might congregate.
This order runs for an indefinite period.