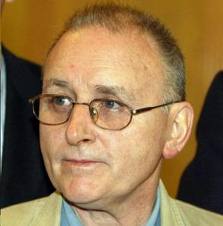 Denis Donaldson's inquest has been adjourned for two years in the expectation that separate criminal investigations will be concluded by then.
On the 19th adjournment of inquest proceedings since Donaldson's death more than 10 years ago Donegal Coroner Dr Denis McCauley was told today criminal proceedings against an individual had been initiated since the previous hearing number 18 in April.
Supt Michael Finan said gardai were now applying for a further adjournment until the criminal proceedings were finally concluded.
He said an individual who had already appeared before the courts was due back in the Special Criminal Court on October 4.
He referred to a continuing active significant investigation and said three arrests had been made in the last four months.
Supt Finan said there was a continuing fruitful liaison with an external police force.
The Coroner noted at the Letterkenny hearing that that the application for an adjournment under the Coroner's Act, section 25(2) gave him power to adjourn the inquest until termination of the separate criminal investigation.
He said: "Ten years after the death the Supt has been as open as he can be with the coroner's court. I congratulate him and his investigating team in bringing this criminal charge in the investigation,"
He believed there never had been so many adjournments in a coroner's court.
He added: "Hopefully, the investigation will have a result and we will get justice for the family."
Stephen J Byrne, for the State, said he echoed the coroner's sentiments and added that the family's quest for justice had never been forgotten.
He suggested that if there is a trial it will be at least 12 months before it goes ahead.
Although the coroner could adjourn sine die – with no appointed date for resumption – Mr McCauley said a realistic date would be two years and he adjourned until September 26, 2018.
Nobody from the family was present nor were they legally represented.
Family solicitor Ciaran Shiels, of Madden and Finucane said they indicated to the coroner at the last hearing that they would not be present.
He said there was a defendant before the courts charged with withholding information but no one was charged with the murder.
Patrick Gillespie, 74, with addresses in Glasgow and Donegal, has been charged with having in his possession information regarding the involvement of another person in the unlawful killing of Mr Donaldson at Cloghercor, Co Donegal.
Donaldson, 56, was shot dead by gunmen in a rural cottage near Glenties on April 4, 2006.
The Real IRA claimed it was responsible.
The former senior Sinn Fein official had confessed to spying for police Special Branch in Northern Ireland and secret service MI5 just months before he was killed.