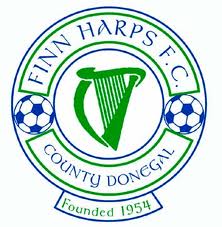 The Board of Directors at Finn Harps Football Club is asking fans to travel and support a cancer awareness and collection fundraiser during the North West derby against Sligo Rovers at the Showgrounds this Saturday.
Harps Chairperson Sean Quinn says his club is delighted to be involved in backing such a worthy cause. "As well as being a big game for us where we want as many fans as possible traveling to really get behind Harps, this is also a really a good opportunity to give something to the Sligo Cancer Support Centre which also does great work in the Northwest for men, women and families affected by cancer" Mr Quinn said.
The Sligo Cancer Support Centre is the Charity Partner for Sligo Rovers for 2016. And as part of a public awareness campaign the players from both sides will wear Cancer Centre tee-shirts during the warm up for the game to help draw attention to this worthy cause.
The Centre, which is located at 44, Wine Street, Sligo, provides much needed support for people who have received a cancer diagnosis and for their families. A wide range of therapies and counselling services are provided free of charge. In support of the Centre, Sligo Rovers is organising a collection during the Harps game.
Please note that all funds collected go directly to and are used by the Centre for the benefit of cancer patients in the North West. So this is an ideal chance for Harps fans to come and back their team in a vital game at the Showgrounds this Saturday and at the same make a donation to the Sligo Cancer Support Centre, which will be much appreciated by the charity organization. The game at the Showgrounds kicks-off at 7.45.